Nestled amidst some of the most photographed scenery in the world, Sedona hotels offer visitors an unparalleled stay in one of the most beautiful places on earth.
     Sedona  hotels  provide amenities that include facials, pampering and luxury magnified by beautiful vistas of the enchanting red rock formations of Sedona 
     Sedona hotels cater to those who seek the best in personal service, first-class amenities, peaceful accommodations and red carpet hospitality. Sedona hotels and resorts continue to win industry awards.
Pamper yourself.  Sedona hotels offer unique hand-tailored massages and services that will leave you feeling like you've visited the fountain of youth.
     You can choose to stay in the heart of Uptown or West Sedona or stay on the outskirts in a luxury resort, in the epicenter of the raw beauty Sedona is known for.
     Sedona hotels offer indoor and outdoor swimming pools, golf, tennis, spas, saunas and dining. You can can even stay in a private villa abutting the famous Oak Creek that runs through Sedona — or right there on Main Street where shops and tours abound.
     To help you find a hotel perfect hotel for you, please check Sedona's best hotels and resorts below. 
Sedona Hotel Map
     Here is a map showing the location of some of Sedona's Best Hotels. Below the map are short descriptions of these hotels and links to their Websites.
1. ARROYO ROBLE BEST WESTERN HOTEL AND CREEKSIDE VILLAS
If you're looking for the perfect location with stunning red rock views, this is the place! Located in Uptown Sedona within walking distance to shops, restaurants and tour offices, the Arroyo Roble offers a variety of room types, most with magnificent red rock views. Some rooms come with a fireplace and a whirlpool tub; all rooms come standard with a refrigerator. The most luxurious units are their fully furnished 2 bedroom, 2 1/2 bath, 1,300 sq. ft. villas, nestled on the banks of Oak Creek. Get your morning started with complimentary, full hot breakfast buffet and relax in the evening in the indoor/outdoor pools, spa, sauna and steam room. Sedona's Best TV Show Channel 82. AE/MC/V. Disc. AARP – AAA Discount. • 400 N S.R. 89A • 1.800.7SEDONA • 928-282-4001 • bestwesternsedona.com
2. BEST WESTERN INN
A resort-style property with unbeatable views of Sedona's red rocks. Heated outdoor pool and hot tub. Three restaurants within walking distance. Sedona's Best TV Show Channel 87• 800-292-6344 or 928-282-3072 • InnofSedona.com
3. HAMPTON INN
The Hampton Inn Sedona provides guests spectacular views of the canyons. The hotel itself is packed with features like a swimming pool, fitness center, cable TVs, mini-bar, Internet, hot tub, and in house restaurant. Watch Sedona's Best TV Show Ch. 33 • 888-253-1628 • 1800 S.R. 89A, Sedona, AZ • hamptoninn3.hilton.com
4. JUNIPINE RESORT
Just eight miles north of the enchanting artist colony of Sedona, Junipine Resort is more than just a quiet retreat. Junipine offers a variety of special getaway packages and some houses are available with secluded hot tubs or guaranteed creek views. Watch Sedona's Best Welcome Channel Ch 13 • 8351 N S.R. 89A Oak Creek Canyon • 800- 742-PINE or 928-282- 3375 • junipine.com
5. LA QUINTA INN SEDONA
The only thing more remarkable than the Sedona area is La Quinta Inn Sedona, with clean, comfortable rooms and a great value. Refresh in a sparkling heated outdoor pool and hot tub. Complimentary deluxe continental breakfast every morning. Wireless Internet service. Watch Sedona's Best TV Welcome Channel 82 • 800-979-0711 • 928-284- 0711 • LaQuintaInnSedona.com
6. POCO DIABLO RESORT
Full-service Sedona Resort! On 22-acres surrounded by spectacular red rocks. Nicely appointed, spacious guest rooms with refrigerators, complimentary high-speed wireless internet, golf, tennis, pool, and concierge. Specialty rooms feature in-room spa and fireplace. Fitness Center. Full service meeting/ banquet facilities. T. Carl's indoor/outdoor restaurant. The 10th Hole Bar & Grill. Seasonal rates. Watch Sedona's Best TV Show Channel 23. 1752 S. S.R. 179 • 928-282-7333 or toll free 1-877-282-5755 • PocoDiablo.com
7. SKY RANCH LODGE
Idyllic island above Sedona, minutes from all attractions featuring six acres of landscaped seclusion. Kitchenettes available, heated pool, Jacuzzi, walking paths and view in all directions. Best sunsets in Arizona. Watch Sedona's Best Welcome Channel Ch 83 • 1-888-708-6400 or 928-282-6400 • skyranchlodge.com
8. VILLAS AT POCO DIABLO
Truly an oasis in the desert, Villas at Poco Diablo welcomes you to lush green landscapes serenaded by the sounds of nearby Oak Creek. Play a round on our neighboring golf courses, cook up barbecue fun on our scenic, outdoor patio or unwind in your luxurious villa with private Acryline® Air Baths, flat screen LCD televisions, kitchen and gas fireplace. Studio and one-bedroom villas. 1752 S.R. 179 •1-866-4MY-VACATION or 928-204-3300 • viresorts.com
SEDONA SPRINGS RESORT
Live the romance of the desert Southwest at Sedona Springs Resort, where options and amenities create vacation perfection. Resort features pool, spas, fitness center, nearby world-class dining and shopping. Studio, one or two-bedroom villas. Watch Sedona's Best Welcome Channel Ch 83. 55 Northview Road • 1-866-4MY-VACATION or 928-204-3400 • sedonaescape.com
Check out our advertisers and click on ad to learn more!
Sedona Hotels
Sedona's Best Visitor's guide is Sedona's best tourist guide; the best tourist guide in Sedona and the best visitor's guide for Sedona dining, Sedona resorts, Sedona hotels, hotels in Sedona, Sedona lodging, Sedona restaurants, Sedona hiking, Sedona tours, Sedona fun, Sedona adventures, Sedona entertainment, Sedona shopping, Sedona meditation, Sedona helicopter tours, Sedona wine tours and Sedona's best jeep and Hummer tours.
For the best value and vacation experience in Northern Arizona, check out our selections for Sedona Arizona hotels.
More Links Below
Sedona Hotels Reservations
Sep 17, 2016 – innofsedona.com –

8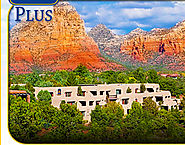 Best Western Inn of Sedona, best Sedona lodging value, great Sedona vacation packages, unbeatable views of Sedona's Red Rocks, pet friendly rooms, free concierge services.
Sep 17, 2016 – viresorts.com –

6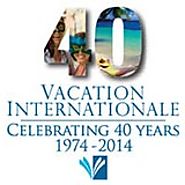 With more than 40 years of experience creating memorable vacation experiences for our valued members, Vacation Internationale (VI) is in a unique position to make your dream vacations come true.
Sep 17, 2016 – pocodiablo.com –

7
Poco Diablo is the breathtaking Arizona resort paradise you have been searching for. We are a full service resort offering elegant, yet affordable guestrooms & suites.
Sep 17, 2016 – skyranchlodge.com –

8
Welcome to Sedona Arizona's best kept secret near airport Mesa. Sky Ranch lodge is family owned and offers the best sunset views and is close to the Grand Canyon.