Sedona restaurants have it all. Whether you like Mexican, Italian, Chinese, Southwest, Thai or Sea Food. Whether you prefer breakfast, lunch or dinner, casual or fine dining. Sedona restaurants have one thing in common – the inspiring beauty of the land where they are located. The cuisine matches the magnificence of the gorgeous red rocks of Sedona.
There are many fine Sedona restaurants to dine at, including 4-star establishments known globally for excellence and service. There are also fabulous off -the-main-road restaurants that make just plain-great food.
A quick snack or a night of fine dining by candlelight at a beautiful restaurant, the choice is yours. Spectacular views, great service, delicious food and a variety to choose from that will make your mouth water are the staple offerings of Sedona restaurants.
Before a morning hike, midday after shopping or when you get back to your hotel from a long hike there is a Sedona restaurant waiting to serve you.
As the world is quickly learning, Sedona has become a must-see destination point for those who like to travel. And for those that enjoy the nuances of delectable cuisine and fine dining, Sedona restaurants will satisfy your palate and meet your expectations.
Click on any cheap nfl jerseys of the restaurants below and make your Sedona dining experience happen today.
Sedona Restaurants
Restaurant Reservations
If you are visiting or vacationing in Sedona Arizona and are looking for a great place to eat breakfast, lunch or dinner, check out the choices scrolled below and click your way to a reservation
Jun 25, 2015 – barkingfroggrille.com –

450
For private parties, large and small, casual or formal, the Barking Frog Grill has 6 different rooms that you can reserve with capacities from 10 to 90 people. Consider the BarkingFrog Grille for a casual cocktail party, a formal wine-paired dining experience, a wedding reception, your family reunion or even an important business meeting.
Jun 25, 2015 – elrinconrestaurant.com –

401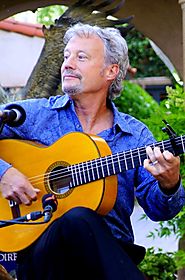 El Rincon opened in April 1976 as the premier restaurant in Tlaquepaque Village, Sedona, AZ. El Rincon has consistently served a unique "Arizona Style" traditional Mexican food and is always ranked among Sedona's Best. Founded by Demetrio and his mom, Gloria, El Rincon is a family business representing 3 generations, and is currently managed by Demetrio and his son, Jeramya.
Jun 25, 2015 – vinodisedona.com –

480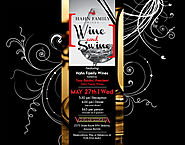 Vino di Sedona is Sedona's premier wine and craft beer Wholesale Jerseys bar. We offer a wide selection of fine wines from all over the world, many great craft beers, and a delicious menu!
Jun 25, 2015 – sedonahideawayhouse.com –

420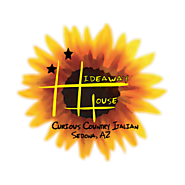 Curious Country Italian Family Dining Spectacular Views Great Wine Local Beer on Draught. A fantastic dining experience right over the Oak Creek
Jun 25, 2015 – sedonarestaurants.com –

422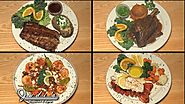 Judi's has new owners. After 27 years the Keiser's have passed the baton to their long time friend and manager Alice, and her husband of 25 years, Gary. We are looking forward to carrying on the tradition of preparing and serving quality food and luscious homemade ice cream and desserts.
Jun 25, 2015 – oakcreekpub.com –

483
Welcome to the Oak Creek Brewery and Grill. If dining amid the Red Rocks of Sedona, AZ is on your short-list of things to do this year, then let OCB&G show you the right way to do it! Fabulous food and fabulous views all come together with Sedona's best brew.
Jun 25, 2015 – soundbitesgrill.com –

478
Sedona Restaurant and nightclub featuring great steaks, fresh fish, lobster, wine tasting, happy hour all night with best live entertainment nightlife in Sedona. When it comes to great food and music, Sound Bites Grill rocks.
Jun 25, 2015 – spokeandwheeltavern.com –

487
Spoke & Wheel is a family-style tavern and chef-driven eatery serving up contemporary American cuisine with a Southwestern flair.
Our kitchen takes pride in seeing the freshest of ingredients. We grind our meat in-house and bake our bread daily.
Try one of our kraft-made cocktails prepared with organic syrups.
At Spoke & Wheel Tavern, we welcome you and your family, and are committed to giving you great service and delicious food at reasonable prices.
9
Barking Frog Grille Restaurant

Jun 25, 2015 – youtube.com –

517
Wondering where to eat in Sedona? If you are vacationing, visiting or are a local in Sedona Arizona one of the best fine-dining restaurants to enjoy a great southwestern meal is Barking Frog Grille on S.R. 89A. in West Sedona. Visit barkingfroggrille.com to learn more.