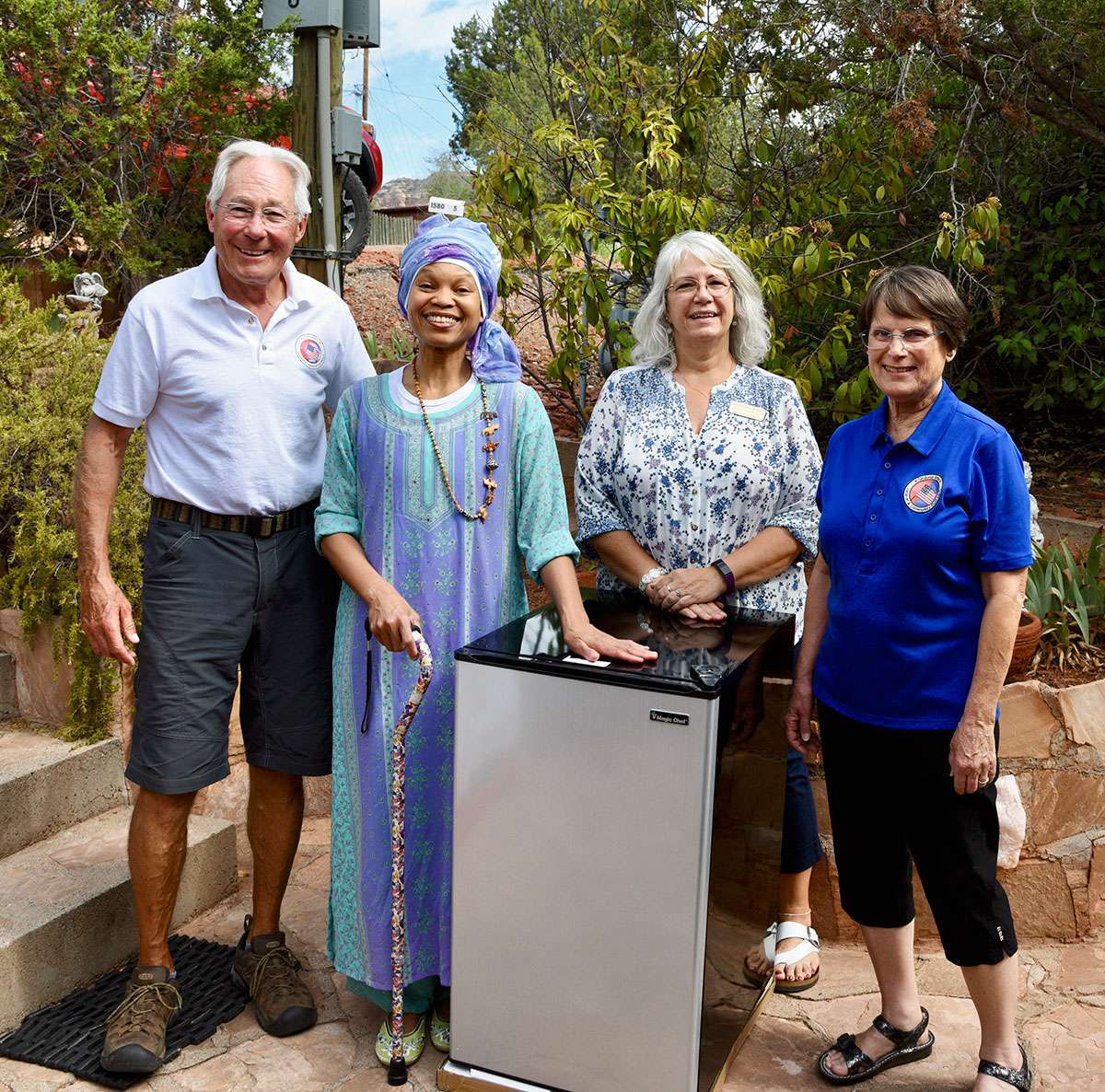 Kristen Paduchowski of the Sedona Community Center and Meals on Wheels came upon Veteran Euga Xenituccif renting a one room apartment in Sedona. Euga is on the Sedona's Meals on Wheels route and Kristen noted that Euga had no refrigerator in her residence. Kristen was aware of the Sedona Area Veteran & Community Outreach group and contacted Jack Ross, President of SAVCO, and asked if SAVCO could help in getting a small refrigerator for Euga. "Of course we would be happy to help" replied Jack.
Jack Ross visited the Home Depot in Cottonwood AZ and met with David Efnor, Operations Assistant Store Manager and explained the veterans plight. Minutes later David had a dolly with a Magic Chef Mini Fridge loaded and ready to donate to Euga.
Wednesday June 22, 2022 Kristen Paduchowski along with SAVCO members Gordie Garvey, Karen Barrow and Jack Ross delivered the refrigerator to a happy and grateful Veteran Eugo Xenituccif!
Thank you to all of these groups working together to get it done!