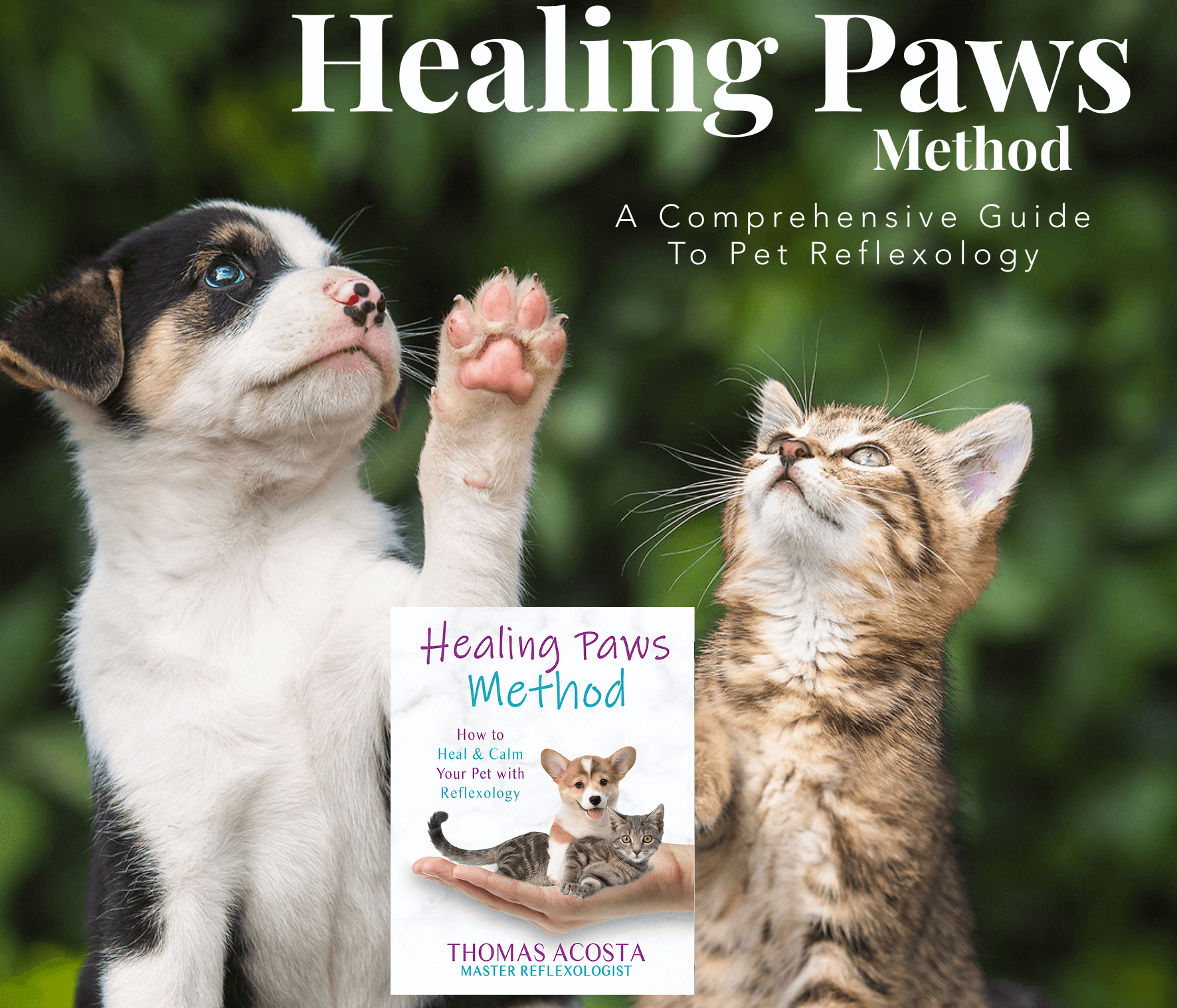 Shopping in Sedona can be an adventure all itself. There are so many shopping outlets catering to almost every pleasure and taste in clothing, collectibles, fine art, crystals, bronzes, candles, shoes, you name it.
There's even a complete replica of a Mexican Village brimming with wonderful collectibles, art and home decor outlets; and a Sedona shopping malls offering items and gifts you swill find nowhere else are everywhere.
Then there is the legendary Uptown Sedona, an enchanting shopping strip nestled between some of the most beautiful mountain rock formations in the world
You can shop on the budget or the sky is the limit but you can't run out of places to shop in Sedona.
Here is a listing of some of Sedona's best places to shop.
A STEP UP
A STEP UP, fine footwear for selective soles, opened in 2014 at Hillside Sedona by sole sisters, Karen Dilks and Laura Ditges. "We love shoes. Only the most comfortable shoe assures a conspicuous entrance." A Step Up is where fashion meets comfort, specializing in the finest of European footwear. A STEP UP's shoes, sandals and boots reflect personality, some identify with the Mediterranean life style, with light splashes of color, others western flair, heels that catch the big city nightlife, sizzling sandals for quiet walks on the beach. It's pleasure in every step. A STEP UP is about making women happy, enhancing lifestyle with every step along the way. Brands carried include but not limited to: Andre Assous, Arcopedico, AS98, Beautifeel, Dromedaris, Eric Michael, Fly London, Gabor, Johnson, LaPlume, L'Artiste, Mephisto, Miz Mooz, Murphy, Naot, Pikolino, Paul Green, Rieker, Spring Step, Taos, Think!, Wanda Panda and Wolky • 671 SR 179, A-CT6 • 928-282-0227 • AstepUpSedona.com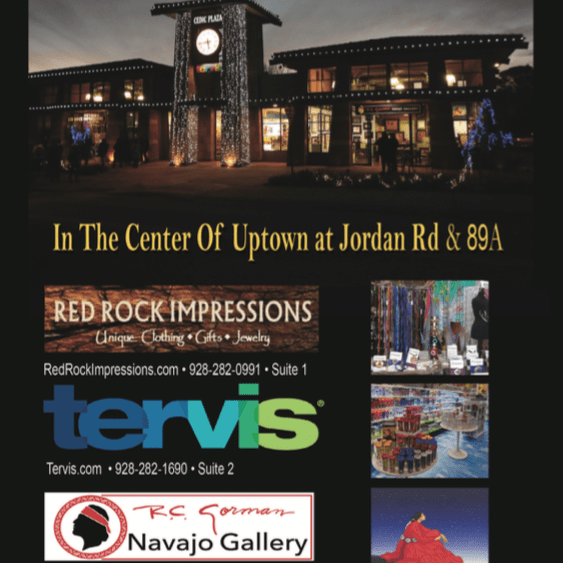 CEDIC PLAZA
"Meet me At The Clock Tower" in the center of Uptown Sedona, SR 89A and Jordan Road. Three unique shops: Red Rock Impressions –locally made women's clothing, resort wear and jewelry. Tervis Tumbler – famous customizable insulated drink wear with personality. RC Gorman Navajo Gallery – prints and gifts from the "Picasso" of Native American Art • 285 Jordan Rd. • cedicplazasedona.com.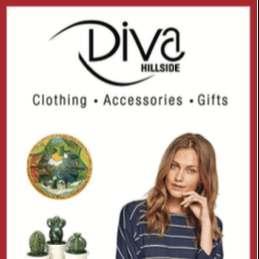 DIVA
Experience the extraordinary at Diva Hillside. A delightful mix of women's clothing, jewelry, unique gifts, books, yard art, table top, kitchen and pottery. On the cutting edge of fashion with current trends in casual to special occasion, with lines by designers Sympli, Citron, Dairi, Comfy, Alembika, Lee Andersen, Chalet, Transparente, Habitat, Zoe, Dolcezza, David Cline, Brighton, and Nora Fleming Dishes to name a few. Specializing in sizes 4 to 22. We literally scour the globe to bring you fabulous finds you won't find anywhere else. Winning "Best Specialty Shop" by Phoenix Magazine as well as being written up in Women's Wear Daily at their Scottsdale location. You are invited to stop by and experience for yourself, the Extraordinary at Diva Hillside. Special ordering is available. • 671 SR 179, A-CT3 • 928-282-0527 • www.divasedona.com.
GALLERY OF MODERN MASTERS
Gallery of Modern Masters is one of the most renowned galleries of contemporary art in the Southwest. With an exceptional selection of original art, sculpture and glass art by internationally acclaimed artists the gallery boasts the largest collection of glass art in Arizona. Glass artists include: Christopher Ries, Chris Hawthorne, David Schwarz. Wind sculptures by Andrew Carson. Chandeliers by Jamie Barthel and Jezebel Wells. Painters include: Bob Ichter, Dominique Caron, Eric Wallis. The Gallery of Modern Masters also has an extensive collection of Modern Masters of the 20th Century including: Picasso, Dali, Miro and Chagall. Owners Jill and Zach Richardson welcome you and encourage you to come to our First Friday of every month artist reception from 5 to 8 p.m. Open daily 10 a.m. to 6 p.m. • 928-282-3313 • www.GalleryofModernMasters.com
JAMES RATLIFF GALLERY
Over the last 50-plus years the name James Ratliff has become synonymous with fine art. Owning the first gallery on Main Street in Scottsdale in the 60's, Ratliff's ever growing love/knowledge of art continues to evolve and today Jim is looked to for guidance by both artists and clients. James Ratliff Gallery has been located in Sedona, AZ for 30-plus years. Ratliff knows the value of fine art and will not settle for inferior or mass-produced artworks. James Ratliff Gallery provides the finest service to valued clients. For Jim Ratliff, the gallery business is his life's work. Open Monday through Saturday 10 a.m. to 6 p.m. and on Sundays from 11 a.m. to 5 p.m. 671 State Route 179, Hillside Sedona, Suite AST1 and AST 2, Sedona AZ 86336 • 928- 282-1404 • fineart@jamesratliffgallery.com • jamesratliffgallery.com
JUDY ARIZONA
With two locations at the Hillside Shopping Center in Sedona, Arizona, we are a ladies fashion-forward boutique offering upscale women's clothing, footwear, jewelry and accessories. Feel free to explore the new trends. Let Judy and her talented staff show you some great ideas. Comfort and beautiful fabrics is what we are famous for. This boutique is serious!! A great place to shop for yourself! An excellent place to pick up a special gift! We look forward to meeting you. Open 7 days. • 671 S. R. 179 Street Level Ct 5 and Upper Level Ct.1 • 928-282-2088 • fashionjudy1@aol.com
KOPAVI
Since 1150A.D. the Hopi, People of Peace, have inhabited land held sacred high atop three mesas in Northern Arizona. They look out upon the world with a different view! Over four decades Kopavi has enjoyed working intimately with these richly talented artisans! Kopavi, the "Open Door" offers a breathtaking view of Hopiland's most exquisite jewelry, katsinas, pottery and art. Located upstairs in the Garland Building • 411 S.R. 179 • 928-282-4774 • kopavi@kopaviinternational.com •
www.kopaviinternational.com
LANNING GALLERY
Lanning, a Bryant Nagel Gallery, founded in 1986, offers a carefully curated selection of Fine Art. Long established as Sedona's major Classic and Contemporary Fine Art gallery its works include: original oil, acrylic, and mixed media paintings; contemporary sculpture in stone, bronze, and ceramic; and, exquisite jewelry – all by celebrated international and national artists as well as cutting-edge emerging artists. Lanning is committed to excellence in its art and service. Follow us on Facebook.com/LanningGallerySedona or on Instagram.com/lanninggallery. Open daily: Mon-Sat 10 a.m. to 6 p.m., Sun 11 a.m. to 5 p.m. • Hozho, 431 S.R. 179, Sedona AZ 86336 • 928-282-6865 • mail@LanningGallery.com • www.LanningGallery.com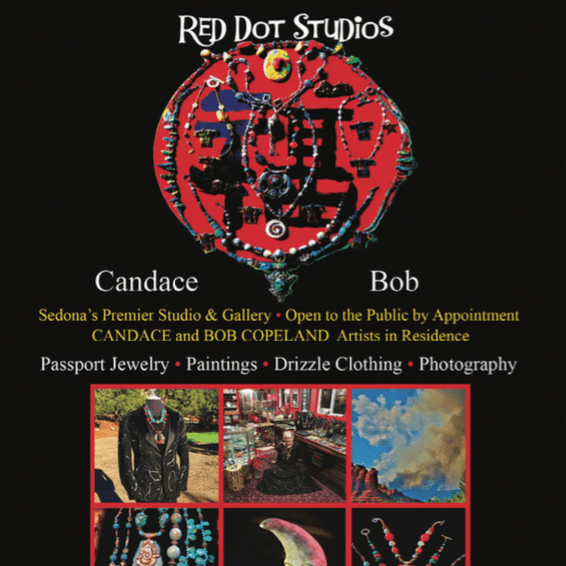 RED DOT STUDIO SEDONA
Visit Sedona's Premier Residential Art Gallery. Candace and Bob Copeland are artists that create many treasures. Bob paints Jazz Greats on canvas. The Drizzle Clothing line consists of hand-painted items from jeans to tuxedos. The Photography is worldwide and each image is hand-embellished with paint and mixed media. Tie One On Today is the latest in designer neckwear. The Passport Jewelry Collection includes Tahitian Pearls, Coral, Turquoise, Amber, Silver and ancient Amulets that are right out of a museum. The vast collection from years of global travels, guarantees a piece of history, elegance and beauty. This gallery is open 365 days a year by appointment and is conveniently located in uptown Sedona. Call for your private tour of this amazing collection. One location, Worldwide, at 310 Manzanita Drive, Sedona, AZ. • CALL 928-282-4174 • 928-301-4274 • reddotstudiosedona.com • candacecopeland47@gmail.com
ROLLIES CAMERA
Encouraging, enabling and outfitting traveling photographers the world over. Authorized Dealers of: Nikon, Sony, Canon, FujiFilm, Tamron, Polaroid Originals, Lomography and 3 Legged Thing. Also, now featuring the Blue-Eyed Bear Collection. Award winning Navajo, Zuni, Hopi and Santo Domingo Native American artists • IACA Members • Open daily • Phone orders accepted • Shipping • Uptown Sedona, 297 N. S.R. 89A • 928-282-5721• www.rolliescamera.com • wwwblueyedbear.com • Visit us on Facebook @RolliesSedona/@BlueEyedBearSedona and Share with us on Instagram @RolliesCamera/@BEBCollection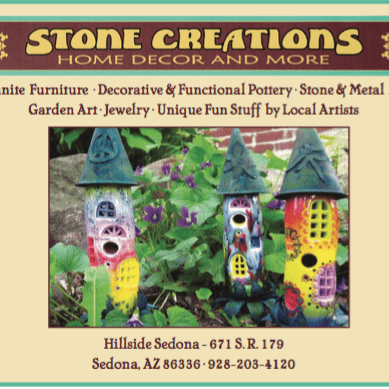 STONE CREATIONS
Step into a spa-like, Zen shopping experience at Stone Creations Home Décor & More. Let yourself go while relaxing and browsing for unique gifts & home décor handcrafted by local and surrounding artists. Featuring over 85 talented Artists. Select from a wide variety of quality custom pieces, certain to attract one and all. Handcrafted, one of a kind wall hangings and a wide variety of functional pottery that is beautiful and safe to complement your home décor. Stone Creations features exclusive contemporary jewelry inlaid with stunning stones, including some locally mined here in Arizona and a variety of custom pieces including granite tables, metal wall art, and stone and glass sculptures. Stop in and see our selection of copper bowls and plates, the latest trend for home accessories. Take home a piece of Sedona from our eclectic collection of home décor from contemporary to rustic. Make Stone Creations a must see stop during your Sedona experience. Located on the lower level at Hillside Sedona, 671 S.R.179. • 928-203-4120 • stonecreationsdecor@hotmail.com • flagstaffgranite. com/homedecor.html
THE MELTING POINT
The Melting Point is a new, state-of-the-art glass studio featuring a fine art gallery, a lampworking studio and a fully equipped hot shop. The studio is the culmination of an eight-year dream of owner, artist and Sedona resident, Erin McMillen. Erin along with her husband and daughter, transplanted from the Seattle, Washington area, selected the Sedona community as the perfect environment to support their vision of making The Melting Point a destination for glass art, education and the support of glass artists. The Melting Point gallery carves out 1,200 square feet from the 3,500 square foot glass studio and showcases glass art from local, national and international glass artists. The work displayed ranges from affordably priced pieces to museum quality art, reflecting the diversity of a vibrant and evolving glass art community • the-melting-point.com • 928-554-4754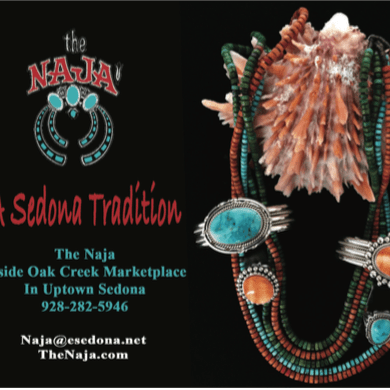 THE NAJA
Definitely make a stop at this legendary Sedona shop, where you will discover some real finds like original jewelry by Navajo silversmith Artie Yellowhorse. The influences of the Navajo culture are readily apparent in her beautiful wearable art. We also carry a large selection of other Native American Jewelers. Also featuring Horse Hair Pottery by Tom Vail, Taos Drums, and hand painted tiles from Sedona and Tucson along with a variety of Sedona keepsakes and gifts for the home and more! Don't miss the lovely traditional Najas (Navajo for crescent shaped pendant) the store's namesake which is part of the Navajo squash blossom necklace. In the Oak Creek Marketplace in Uptown Sedona. See ad on Page 18 •
928-282-5946 • naja@esedona.net.
TLAQUEPAQUE
A Sedona landmark since 1970's, Tlaquepaque treats visitors to an excellent collection of over 45 galleries and shops bordered by four superb restaurants. Modeled after Guadalajara, Tlaquepaque offers outdoor dining as well as special events, private parties and weddings. Open daily. Variety of shops & galleries. • tlaq.com • 928-282-4838.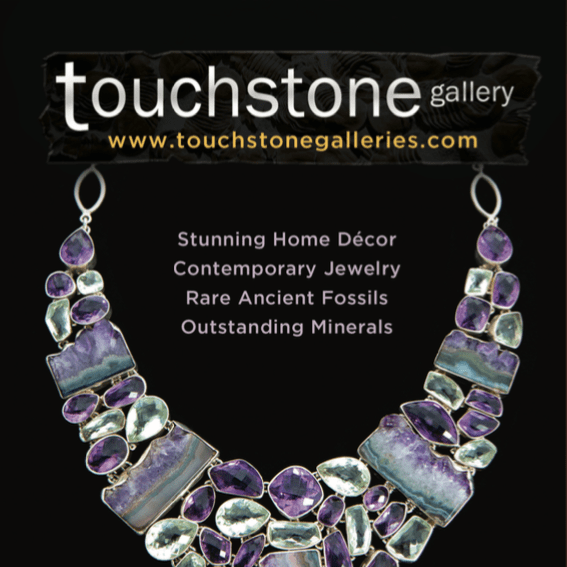 TOUCHSTONE GALLERY
Mother Nature's finest awaits you within the doors of Touchstone Gallery. Here is where your natural history adventure begins. Here is where your fun and exciting shopping experience will mix with spectacular red rock views to create everlasting memories of northern Arizona. Step inside our premier Uptown Sedona gallery to discover a world of rare ancient fossils, magnificent mineral formations and natural art masterpieces. You'll unearth a hidden treasure trove of interior accents, vibrant crystals and mammoth to Megalodon fossils. Touchstone gallery's selection of Arizona's "rainbow" petrified wood is unsurpassed. Shop fantastic framed fish and plant fossils, distinctive geode "cocktail tables" and exclusive nature inspired home décor. Come in and find one-of-a-kind contemporary jewelry, stunning meteorite watches and multitudes of take home treasures. From the superb small gift to the rarest natural history collector specimens, Touchstone Gallery is Sedona's home of nature's art etched in stone. Open daily – Free parking! Uptown Sedona, Sinagua Plaza, 320 N. S.R. 89A, Suite 14, Sedona, AZ • 928- 204-4405 • touchstonegalleries.com
TURQUOISE TORTOISE GALLERY
Founded in 1971, Turquoise Tortoise, a Bryant Nagel Gallery, built its reputation on a commitment to excellence. Featured are exceptional Native American and Southwest artists, both Contemporary and Traditional, offering paintings in oil, acrylic, and mixed media; sculpture in stone, bronze or wood; pottery; exceptional Zapotec rugs; and, an extensive collection of Native American and Southwest jewelry, set in silver or gold. Seasoned and novice collectors welcome. Follow us on Facebook.com/TurquoiseTortoiseGallerySedona or follow us on Instagram.com/turquoisetortoisegallery. Open daily: Mon-Sat 10 a.m. to 6 p.m., Sun 11 a.m. to 5 p.m. • Hozho, 431 S.R. 179 Sedona, AZ 86336 • 928-282-2262 mail@TurquoiseTortoiseGallery.com • www.TurquoiseTortoiseGallery.com
VICTORIAN COWGIRL ~ POSH BOUTIQUE
Not to be missed, Victorian Cowgirl has been a Sedona Icon for seventeen years. Locals live for new arrivals and shop here regularly. Returning tourists make it their first stop. Owner, personal stylist, Candace Walters Dolan is known for her amazing style and it shows in her handpicked ultra-hip lines of contemporary clothing, boots, shoes and accessories from around the globe. Victorian Cowgirl offers Steam Punk, Retro & Cowgirl with all the trimmings, including a large selection of distinctive cowgirl boots! POSH offers modern imported lines from casual to sophisticated styles with a bit of edge, and it's all under one roof! Why You'll Love It: Your visit will be nothing short of memorable! Can accommodate any personality & size. Personalized Styling Service to individuals or entire wedding parties. What You'll Find: Everything from fun casual wear like Johnny Was to uniquely designed Mother-of-the-Bride formal dresses & evening wear. Premium European imports mixed with eclectic clothing, jewelry and accessories. LARGEST SELECTION OF COMFORT, EVENING AND FASHION FOOTWEAR. 10% off when you mention this ad. Find Victorian Cowgirl & POSH of Sedona on Facebook for Daily Posts & Videos of New Arrivals! Located at 181 SR 89A in Sedona. Just South of the Intersection where SR 89A meets SR 179 • Hours: Monday through Saturday 10 AM – 6 PM • 928-282-0778 • victoriancowgirl.com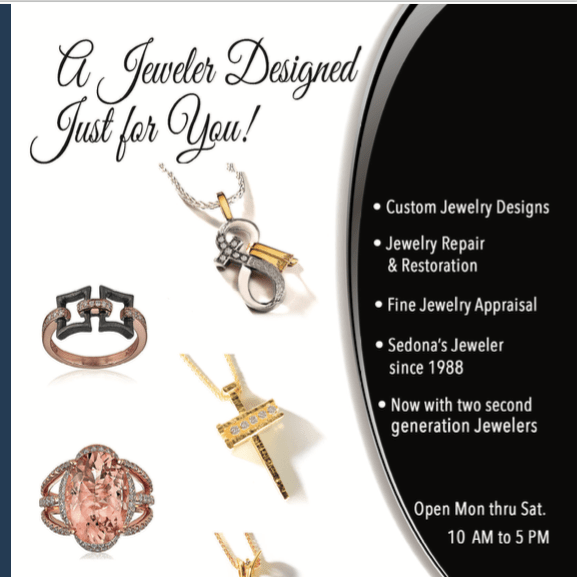 WAYNE B. LIGHT~
SEDONA'S FINE JEWELRY & FINE ART EXPERIENCE
Visit these two-in-one intimate boutique galleries and find Sedona's jeweler since 1988, with an array of stunning custom designed jewelry by two second-generation jewelers. The gallery features custom designs with a vast selection of colorful gemstones and diamonds as well as Wayne's "Inspired Cross Collection" in pendants, earrings, and rings. View wonderful art including watercolors, oils and acrylics, as well as whimsical art furniture, paper sculptures, photography, and so much more. • 40 Soldiers Pass Road • Suites 1 & 2 • Sedona, AZ 86336 • phone 928-282-0999, or visit us at www.wayneblightjewelry.com
or www.wayneblight.com (Cross Website)